Church By the Side of the Road
Home | CBSR Parsonage
Church at 3455 South 148th Street, Tukwila, WA 98168
---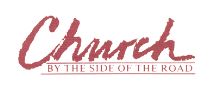 Church By the Side of the Road contacts
Church By the Side of the Road rating
★ ★ ★ ☆ ☆ (4 reviews)
How would you rate Church By the Side of the Road?
☆
☆
☆
☆
☆
Vacancy Church By the Side of the Road (jobs):
Coming soon
Advertisement
Church By the Side of the Road photos
Make a Donation to help this Church-directory website!
Please donate to help us keep this website operating. Your donation will help further our mission to share information about Church By the Side of the Road on site alluschurches.com. Please keep in mind, that while the site supports church-related causes, this is a directory website; this is not a Church. Your donation will also help humanitarian aid.

Last reviews about Church By the Side of the Road
in Tukwila, WA
Please add your review. Your comments help to get feedback and an honest opinion about the Church By the Side of the Road.
Thanks to the reviews, other people are able to learn of mistakes or read of the warmth and delight of your gratitude. Please keep your comments--whether praise or criticism--kind and appropriate. This is not the place to ask questions, or post contact information. Inappropriate language, off-topic or duplicate comments, names of individuals criticised, phone numbers, etc will be X'd out or removed, according to the moderator's notice and discretion. Thank you for your comments and participation!
★ ☆ ☆ ☆ ☆

Rude receptionist. Was my first encounter and will be my last. They are the face of your church. I understand all have bad days but if you're trying to spread Gods word, well meet me in the middle because you had no idea the day I had. I still mustered up a smile and kind greeting though. . .

Added June 21, 2017 by Devonne Quincy

★ ★ ★ ★ ★

The people, praise service and I have family here I will pray that God bless all my family to be here

Added February 25, 2017 by Andrea Sterling

★ ☆ ☆ ☆ ☆

So I went there for services with my registered service dog with his vest saying he was a service dog for the hearing Impaired and was told that dogs are not welcome even if they are service dogs and that they would prefer if I took my animal off church property. I informed them that that was discrimination against the disabled who use service animals. I was then told that they dont care we do not let any animals on our property. Very disappointed with them. Shame on you church

Added January 08, 2017 by marie gaitan

★ ★ ★ ★ ★

I just found out about it a year ago but never knew when the food bank part of the church would open up yet and what day and time it is open

Added August 02, 2016 by Kamesha Mckinney
How would you rate Church By the Side of the Road?
☆
☆
☆
☆
☆
Church By the Side of the Road website info
Website address: cbsr.org
Website title: Home | CBSR Parsonage